Edinburgh is a tourist's paradise filled with restaurants, historic landmarks and breathtaking scenery. If you are in the city for a long weekend, overnight or longer then you need somewhere luxurious to stay and thankfully the capital is prime with luxury accommodation. So here is the TLE top luxury hotels in our favourite city.
Sheraton Grand Hotel & Spa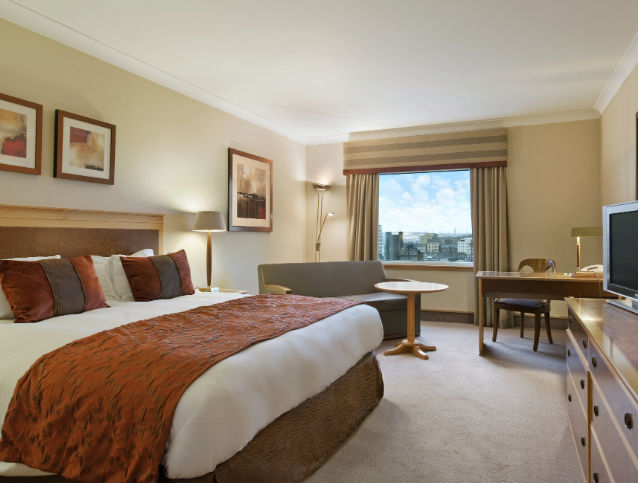 The Sheraton Grand Hotel & Spa is a true destination of bliss and luxury in the heart of Edinburgh. Many of the rooms overlook Edinburgh Castle, and most other major attractions in the heart of the city are easily within walking distance. Along with offering more than 260 rooms and suites, making it one of the bigger luxury hotels in Edinburgh and the Sheraton Grand Hotel & Spa possibly has one of the best spa's in the city. Swing by One Square, the onsite restaurant and bar, for a variety of British fare and a lively but sophisticated bar atmosphere.
Check prices or availability for: Sheraton Grand Edinburgh
The Glasshouse, An Autograph Collection Hotel
Just as the name implies, The Glasshouse's defining characteristic is that each of the 66 rooms boast floor-to-ceiling glass along one wall. This allows guests to overlook Greenside Place and the surrounding area, and it creates a light, contemporary feel to the richly historic destination
Check prices or availability for: The Glasshouse Hotel
Malmaison Leith Shore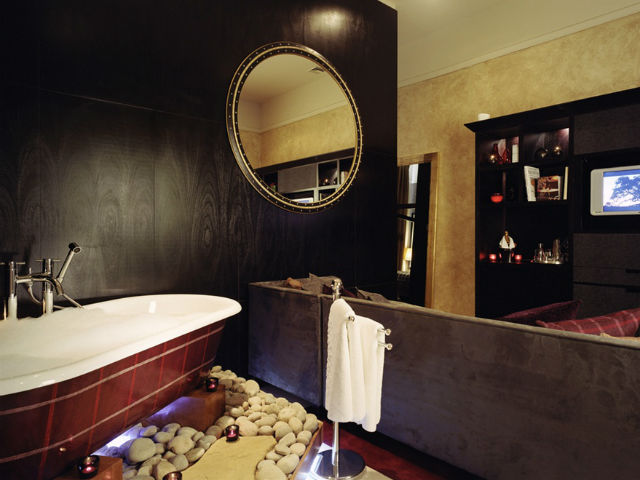 Known for romance and style, Malmaison Edinburgh is popular with younger guests who are in the city for pleasure rather than business. Located down in Leith docks, this once house of ill-repute is now a beautiful 100 room (and suite) boutique hotel with onsite spa brasserie and bar. A great summertime location as they have a large outdoor seating area making it an excellent choice for a glass of wine to unwine after a days sightseeing in the city.
Check prices or availability for: Malmaison
Waldorf Astoria Edinburgh
Once better known as the Caledonian, the Waldorf Astoria Edinburgh underwent an extensive renovation to bring it into the Waldorf a few years ago. These upgrades resulted in the hotel winning awards like the Luxury Hotel of the Year and the Spa of the Year, among others, for 2014. Whether you opt for a classic room or a luxury suite with a view of Edinburgh Castle, expect sumptuous linens and muted colours that signify class and elegance.
Check prices or availability for: Waldorf Astoria Edinburgh
Radisson Collection Hotel Royal Mile
Definitely not lacking in style or colour, this five-star boutique hotel on the Royal Mile is a stunning contemporary landmark in a city known for its historic architecture.
Filled with monochrome prints and flashes of colour, the G&V Royal Mile Hotel is a showpiece for modern Scottish design. From textiles to luxury toiletries, furniture to amenities, you'll be rewarded with some most stunning and beautiful surroundings.
Check prices or availability for: The Radisson Collection Hotel