The federal city of Switzerland is arranged around the meandering Aare River. Its roots go right back to the 12th century, a heritage that's most visible in its old town. Visitors come to Bern for the excellent galleries, river swimming opportunities, leisurely walks around the centre (slow pace is de rigeur here), fondue and the delectable Swiss chocolate. It's easy to pair a stay in Berne with a ski holiday, or come for an alternative city break. When you do visit, these are the best hotels in which to stay.
Hotel Schweizerhof Bern & Spa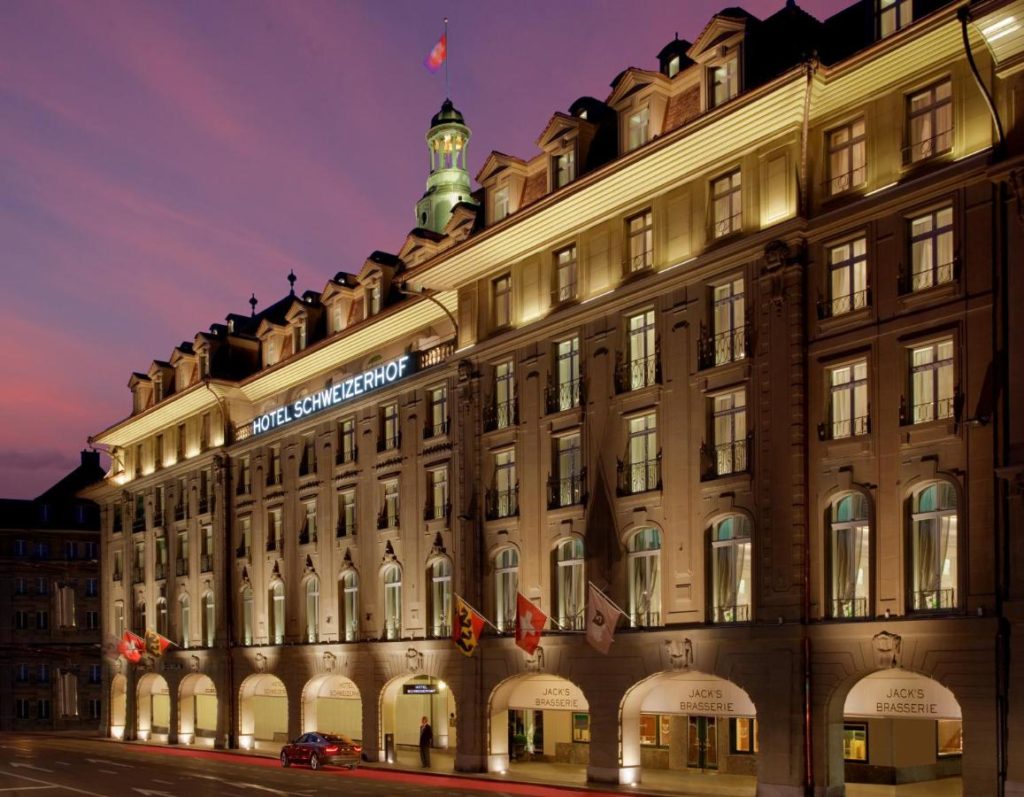 This hotel has the only central spa and rooftop bar in the city where yoga is hosted in the warmer months. While it dates back to 1857, the Hotel Schweizerhof had a major makeover in 2011, bringing the Grand Dame right into the 21st century. Now it boasts boutique sophistication, featuring Murano glass installations, mood lighting, imaginative artwork and Art Noveau style furnishings. The Alps, old town and parliament are all within view of various areas within the building; many of its 99 bedrooms look out onto Bahnhofplatz or the medieval quarter. The decor is suave and designer – Japanese bathtubs with TVs can be found in some, with Bvlgari bath products in all. It has a number of dining options, including the celebrity haunt, Jack's Brasserie, one of the best spots in town for food.
Hotel Bellevue Palace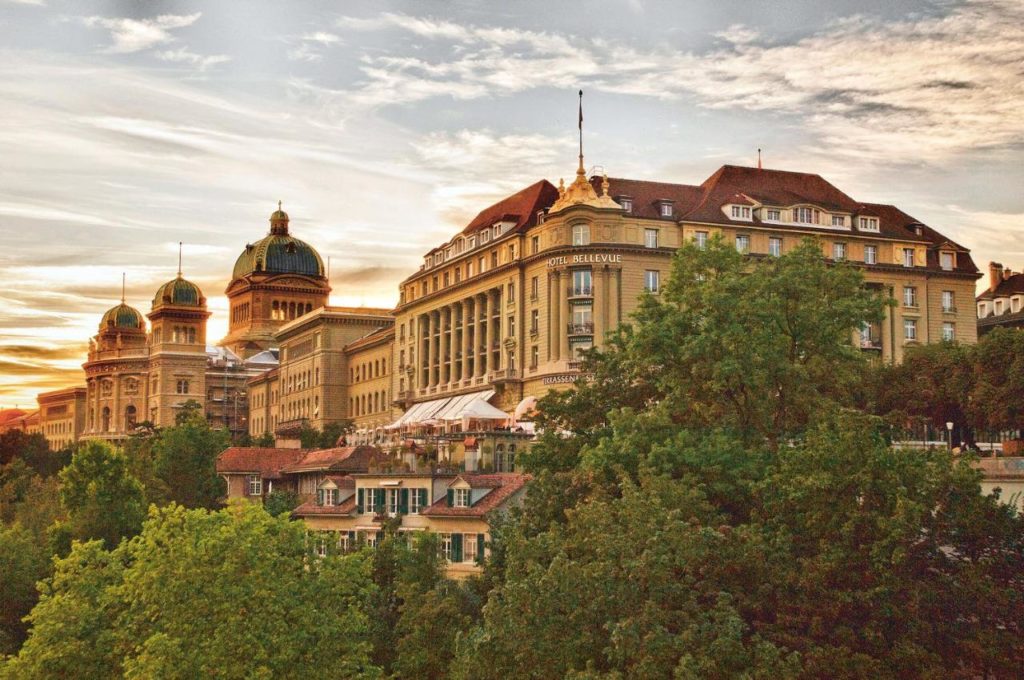 Not only have eons of high level politicians, diplomats, royalty and journalists used this is a temporary abode, it was a favourite among spies in the World and Cold Wars. Some A-Listers have taken entire floors of this palatial residence, attracted by its amenities (like bullet proof windows). And it has a most unsual ownership, having been gifted to the Swiss Confederation by the National Bank. Inside, is a gym with a sauna, cigar lounge, a club, a chic brasserie with an alfresco terrace and an open kitchen grill restaurant serving crossover dishes and bowls.
Swissôtel Kursaal Bern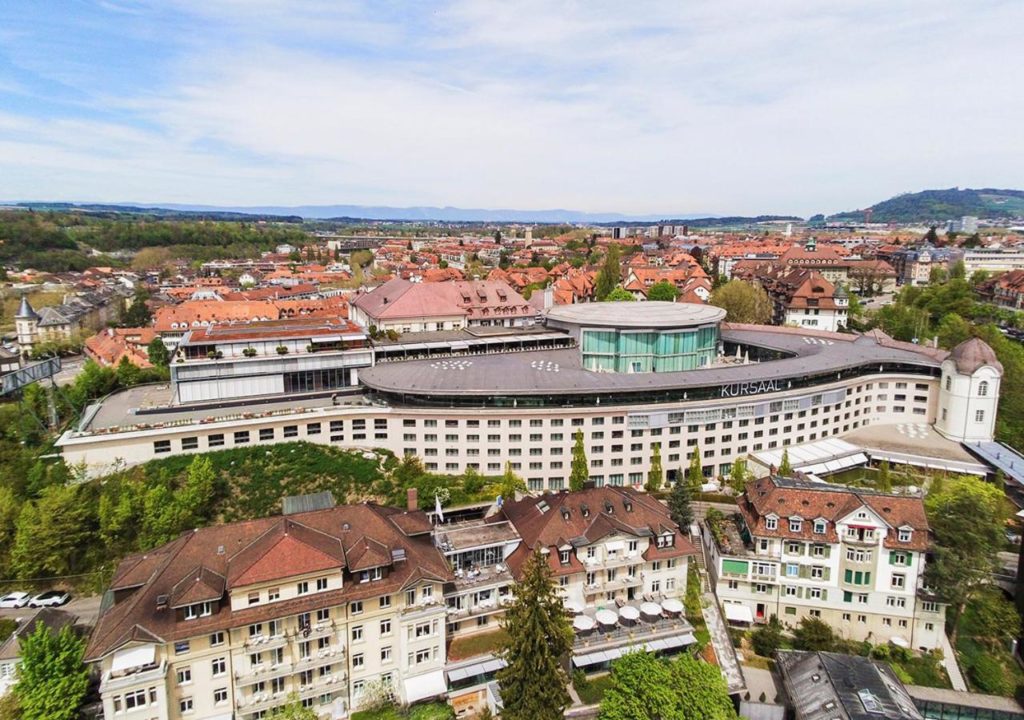 A more recent addition to the Berne landscape, this hotel completed construction in 1998, although was completely renovated in 2020. Its most significant feature is an in-house casino with table games and slot machines. Guests can dine at the Italian-style restaurant, Giardino, (indoors or on the sun terrace) or at the Asian kitchen, Yu. There's also a garden lounge, a bar and a fitness centre. Rooms are sleek and modern, all with good views and minibars, some with balconies, Nespresso machines and sofa beds.