A magnificent playground for winter sports, the Swiss village and high-end ski resort of Verbier is a draw for savvy, well-heeled travellers. Just 61km from Sion airport and a two-hour drive from Geneva, it's accessible, stunning and boasts some fabulous hotels.
W Verbier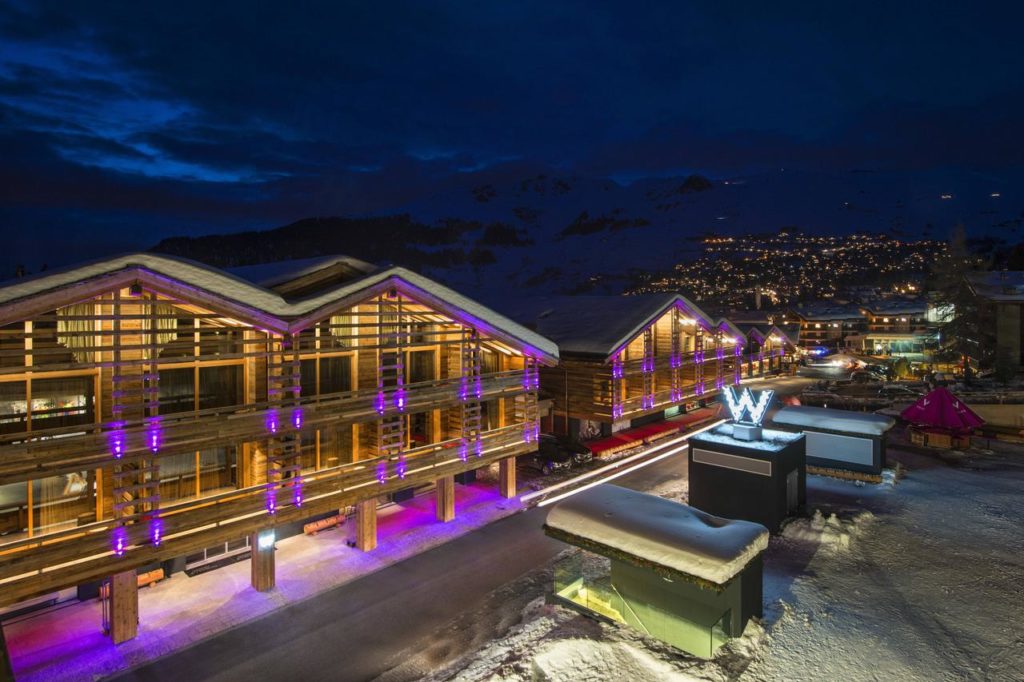 Located on Rue de Médran and nestled in the Alps at a height of 5023 feet, W Verbier provides doorstep access to the slopes. It's open all year round, for winter skiing and summer hiking, but there's plenty to tempt you to stay inside. W hotels operate internationally as part of the wider Marriott group – this one offers 123 guest rooms and four residences, each with their own fireplace and private balcony, decorated in with an alluring urban-meets-Alpine vibe. Work out in a cutting edge techno-gym or relax in Away Spa, with steam rooms, a plunge pool and hammam. Meals can be taken in one of 6 eateries – there's everything from Swiss fine cuisine, and healthy snacks to sushi and tapas. By night the atmosphere turns to après-ski action. Dance the night away to the DJ's beats in W Off Piste, or watch the sunset as you sip on imaginative cocktails on the hotel's panoramic terrace bar – Living Room.
Experimental Chalet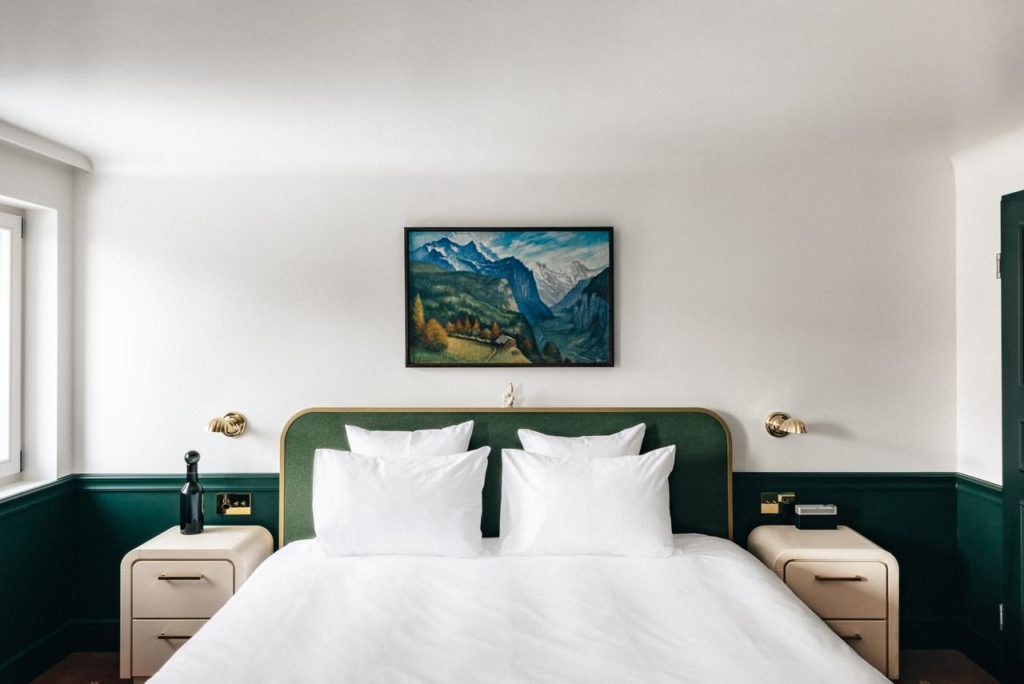 The Experimental group's newest property renovation has caused a stir. If you love to be among the first to try the latest and hottest hotels, book a stay here. Its 39 rooms and suites by Paris-based, Milanese interior designer Fabrizio Casiraghian, give it a boutique feel. Evocative of 1970s glamour, it's all deeply chic and sleek. Chef Gregory Marchand is at the gastronomic helm, serving contemporary takes on alpine classics and in summer, small plates with tapas. The hotel has chosen to partner with French, tailor-made skin treatment brand Biologique Recherche and after dark, the Farm Club is the place to be and be seen, in Verbier.
Chalet d'Adrien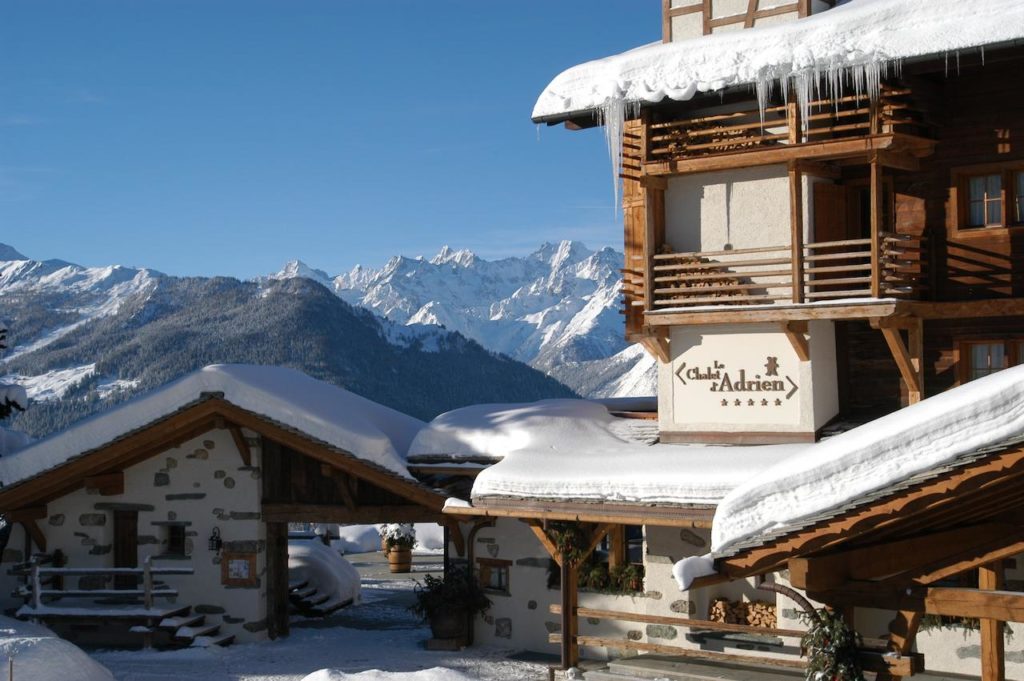 Opposite the Savoleyres Ski Lift, you'll discover a luxury hotel that still retains the charm and features of an authentic chalet. Each room has a unique decor, incorporating wood fires, panelling, period furnishings and unobstructed vistas.  Chalet d'Adrien excels in alfresco opportunities. One of the magical experiences to be enjoyed in the Alps is an outdoor swim with a view, and you won't find a more majestic mountainous pool setting than this. Nuxe treatments are offered in the adjoining spa,  and you can book an invigorating open-air massage (providing the weather conditions are suitable). Dine on the open terrace by day, or in one of two gourmet eateries by night. This is less of a party hotel, ideal for couples relishing cosy evenings sipping cocktails in the bar's comfy armchairs, and families seeking plenty of children's activity options
Cordee des Alpes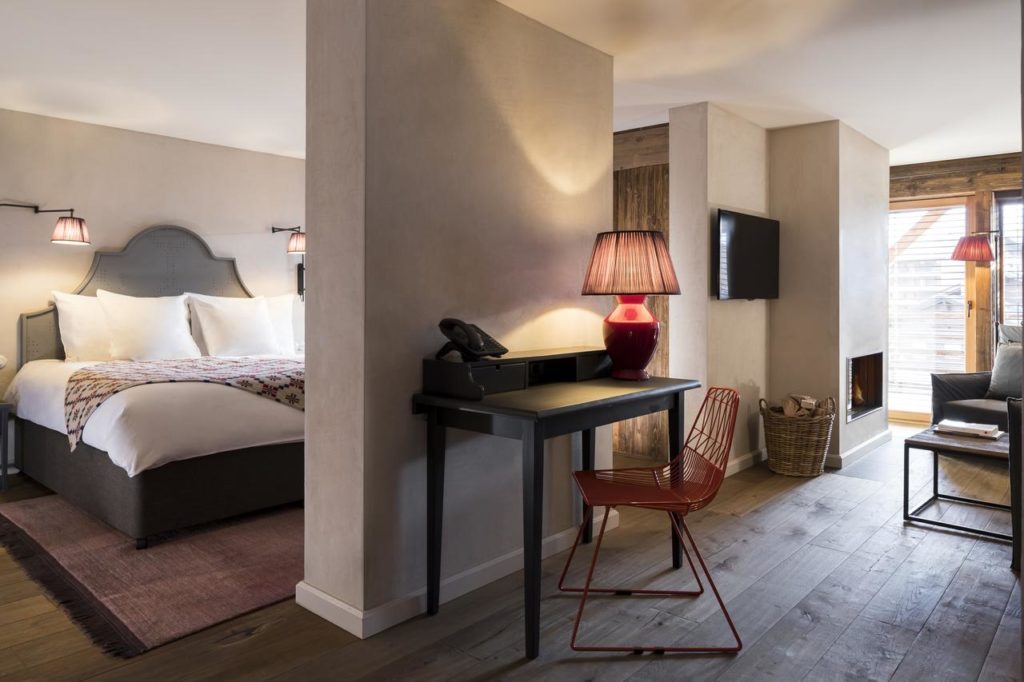 This 4-star boutique hotel is a member of the Small Luxury Hotels of the World organisation. It houses 32 luxe suites and 17 apartments – the latter offering ample space and a home from home for lengthy stays. The soothing design by Berlin-based Christina van Baal and Carolin Scheffold, is a fusion of vintage Alpine and contemporary chic, with features pieces such as aged wood floors and hand-knotted carpets from Nepal. Set across two floors, it also has a toasty indoor pool and spa area for supreme relaxation after a day on the snow, a programme of events and a brasserie serving hearty dishes emphasising local produce. Celebrate a special occasion by booking La table du chef, showcasing the art and intensity of Cordee des Alpes' cooking.