Portugal's south coast has long been one of the most visited holiday spots in the world. And with a pleasant climate, safe sandy beaches, towns packed with amenities for all ages, picturesque fishing villages and waterparks, it's easy to see why. As it's so well established, the Algarve has a plethora of good hotels and resorts to suit every type of traveller – whether you're looking for something family-friendly, boutique and intimate, serene and tucked away, or buzzing with nightlife, you'll find somewhere that suits you on this 125 mile stretch of coastline. Here are a few of our favourites… 
W Residences Algarve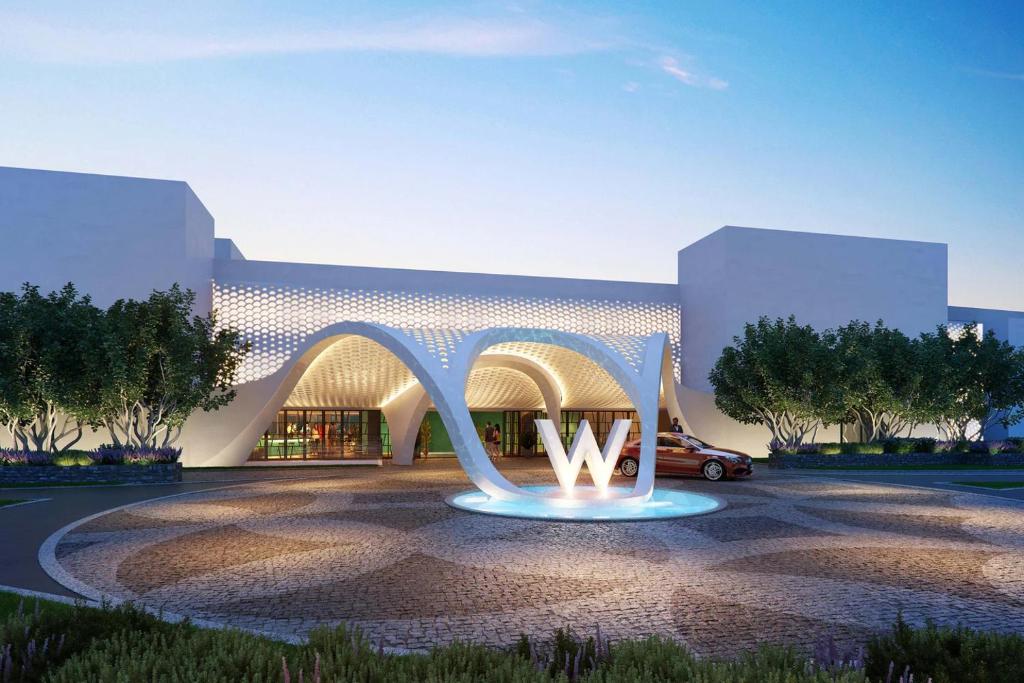 You can rest or play at W, although it's advisable to leave the work behind and make the most of the vibe here. Opening its doors in the summer of 2022, this new W provides sea-view bedrooms to a backdrop of golden cliffs and has a stunning feature pool set across two levels, with a waterfall. If you'd rather swim in the ocean, it's just a 15-minute walk away, or yards to the nearest bus stop to explore further afield. Dine on Portuguese or Italian cuisine (there are two serving the former and one serving the latter), relax in a hanging chair or on a day bed and book a range of treatments in the spa.
Anantara Vilamoura Algarve Resort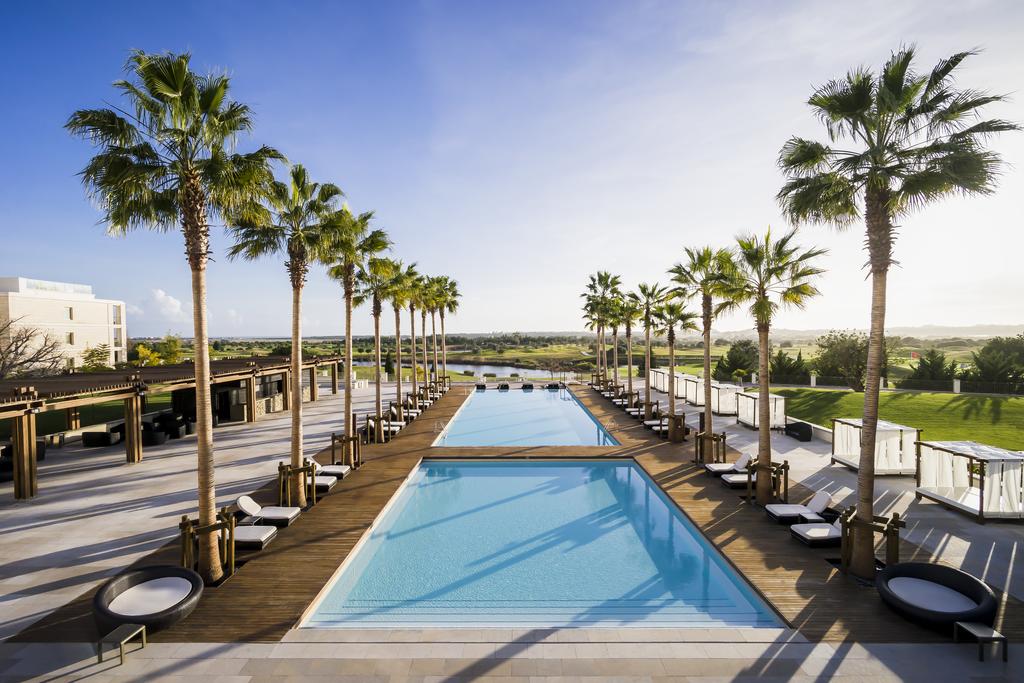 Anantara is a luxury brand which started in Asia (read about the Anatara Layan Phuket), and has now expanded into Europe with this stylish resort situated alongside the Victoria golf course, the venue for the Portugal Masters. Anantara Vilamoura offers a wide variety of spa treatments, along with indoor and outdoor pools. For active guests, there are tennis facilities and a fitness centre. What really sets this hotel apart, however, is the way it deals with the 'basics'. Guests often wax lyrical about the quality of service, cleanliness, the excellent beds, and the superb range of food included in the breakfast. Golfers will also appreciate the high quality course on site.
Conrad Algarve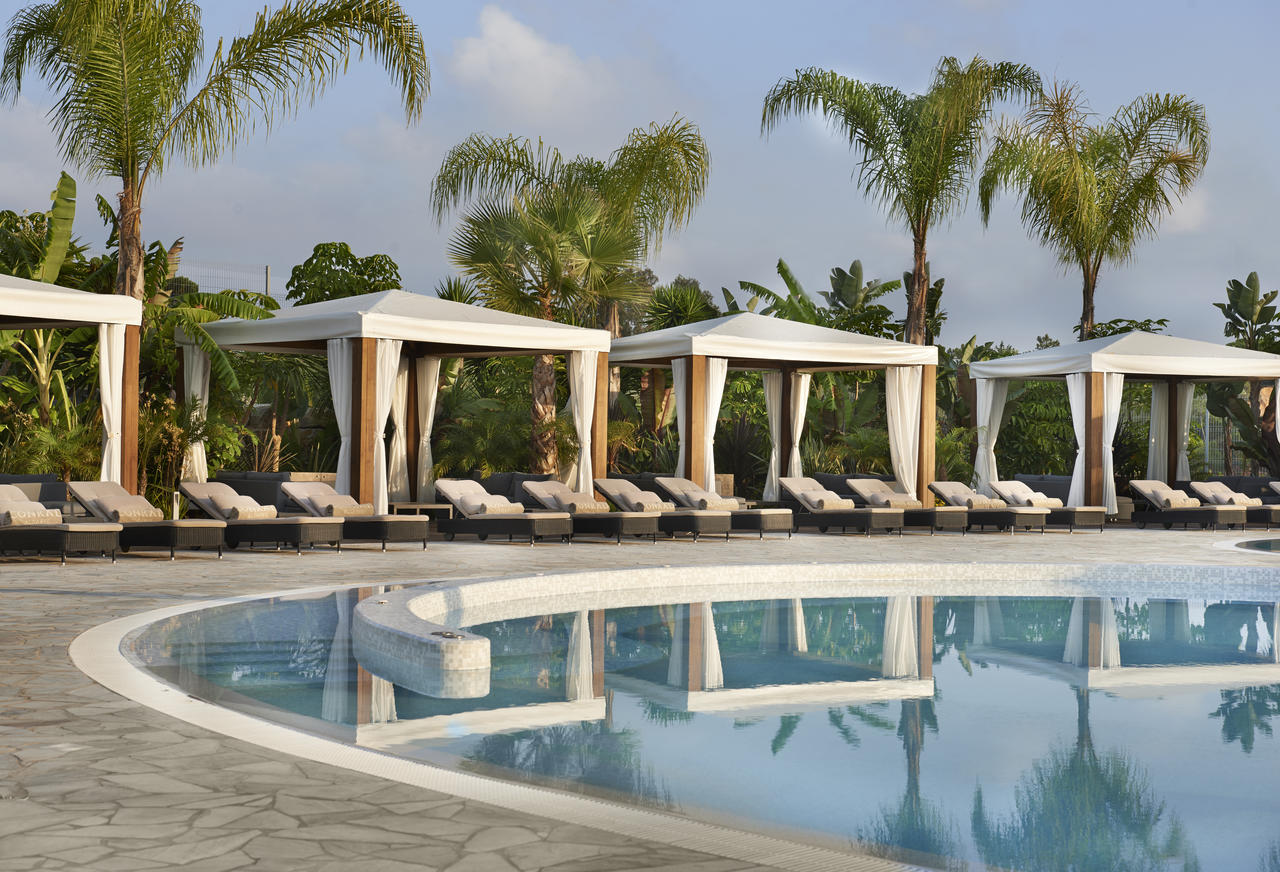 The Conrad is situated in Quinta do Lago, an area renowned for its golf courses. Some of the Algarve's famous beaches are also readily accessible. There is a fitness centre and a tennis court, along with several swimming pools, including a heated infinity pool, plus a spa offering a range of treatments. Every room features a balcony, and foodies can enjoy meals prepared by well known chef Heinz Beck in the 'Gusto' restaurant. Guests are usually impressed by the service and the breakfast spread, whilst golfers have several excellent nearby courses to choose from.
Pine Cliffs Resort Algarve – The Luxury Collection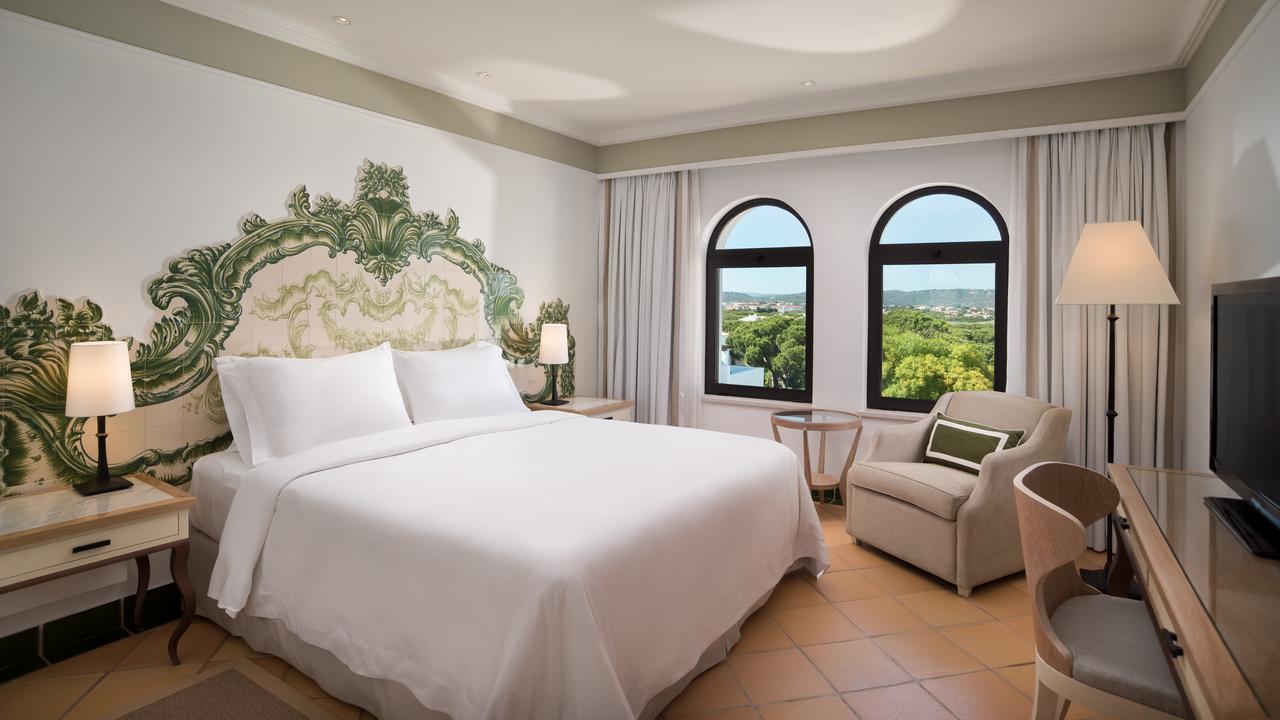 Pine Cliffs is Marriott International's offering in Albufeira. It boasts an enviable location, overlooking the longest beach in Portugal, Praia da Falesia, and has a nine-hole golf course on site. It is perfectly possible to enjoy a great holiday without venturing beyond its confines! There are 11 restaurants, and activities offered include a kids' club, tennis, water sports, a fitness centre, a spa, swimming pools, and many more. The golf course may not be the longest, but there are some spectacular holes to enjoy.
Vilalara Thalassa Resort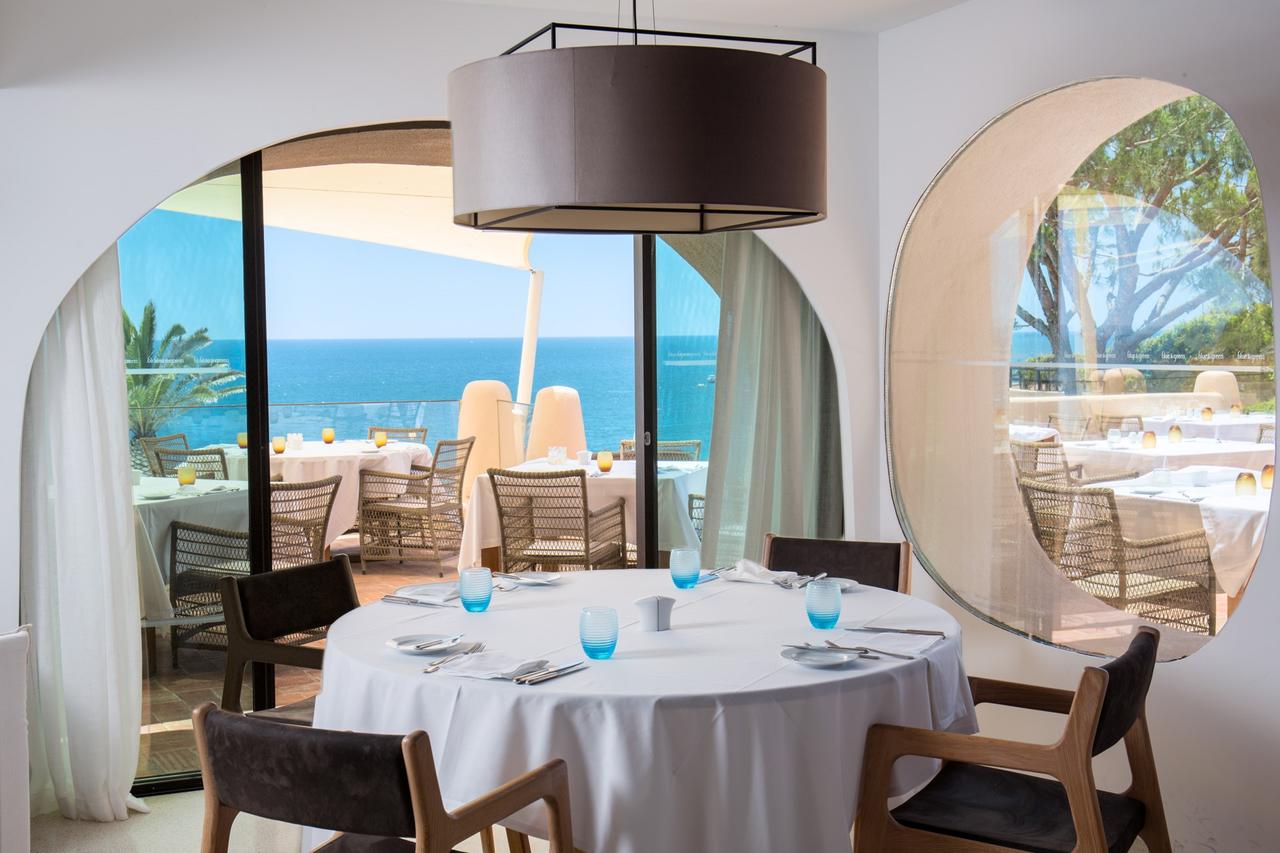 This hotel is situated in 11 hectares of truly stunning grounds, with its own, private, sandy beach situated amongst sandstone rocks. It is located in Armacao de Pera, west of Albufeira, and offers a fine range of facilities including tennis, a fitness centre, and six outdoor swimming pools. There is also a spa where guests can enjoy thalassotherapy treatments and hot stone massages. The spaciousness of the resort means that it never feels too crowded, and there is a pleasantly casual atmosphere which helps guests to relax.
Bela Vista Hotel & Spa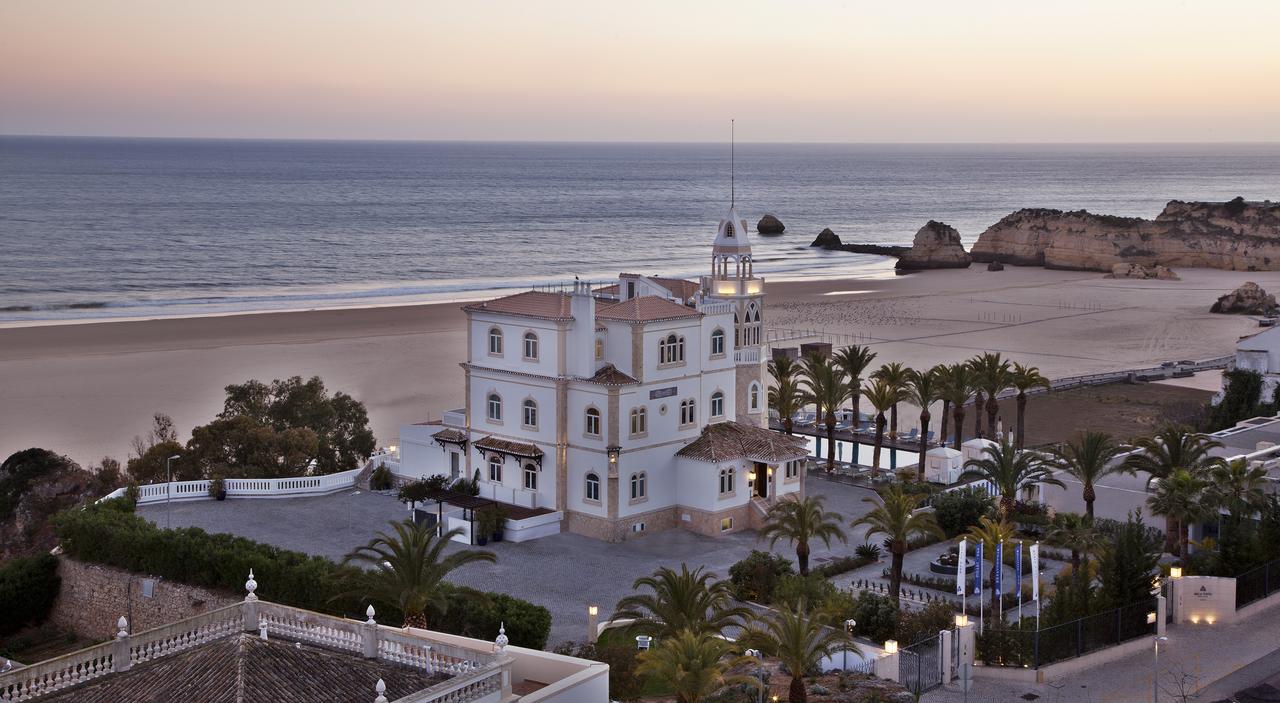 The Bela Vista Hotel in Portimao is located in three buildings, including the historic and imposing Palacete, on top of the cliffs overlooking the beach at Praia da Rocha. It is an adults-only hotel with a broad range of activities on offer, including tennis and various watersports. There is a fitness centre and a swimming pool, and many spa treatments are available. Several fine golf courses are in the vicinity. Guests speak highly of the fine location, the service offered by the hotel staff, and the excellent food in the beautifully located Vista restaurant.