This Lower Saxon city is home to the largest and oldest university in the region, making it an epicentre for scientific research and academia (hence the nickname "Stadt der Wissenschaft" which translates as City of Science). Those visiting Göttingen for work or pleasure should check out its Old Botanical Garden with many medicinal plants and an arboretum; the medieval Old Town with a centuries-old town hall and the Gänseliesel statue-topped fountain; and the 19th-century Bismarck Tower for some of the finest views over the city and forestry beyond.
Hotel FREIgeist Göttingen Innenstadt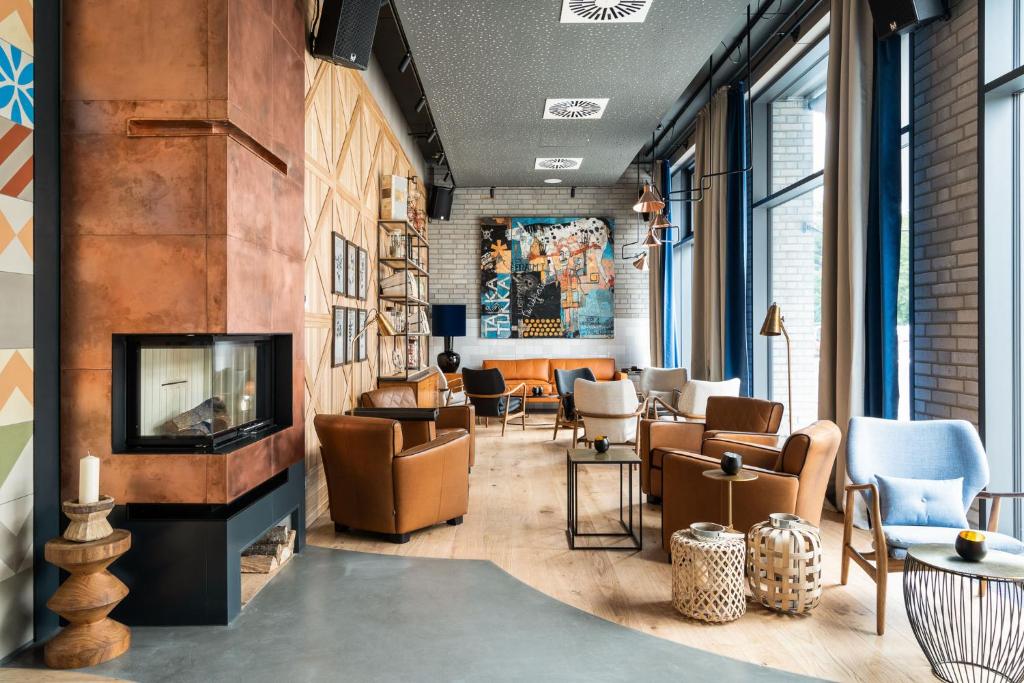 Interior designer Frank Kassner has created a cool, yet fun feel in this 118-bedroom hotel. Touches such as fresh green planting outside, coloured Moroccan cement tiles, printed motifs, wooden parquet floors, oak floorboards, ash wood-panelling and velvet textiles provide a sense of grounding; while the designer's own Basquiat-inspired artwork and graffiti pieces by Patrik Wolters (aka BeNeR10 bring a funky vibe to the wall spaces. Hotel FREIgeist Göttingen Innenstadt's Intuu restaurant offers Peruvian-Japanese fusion Nikkei cuisine Nobu style and The Herbarium Bar serves herbal libations by Drinksology. There's also a gym and sauna onsite.
FREIgeist Göttingen Nordstadt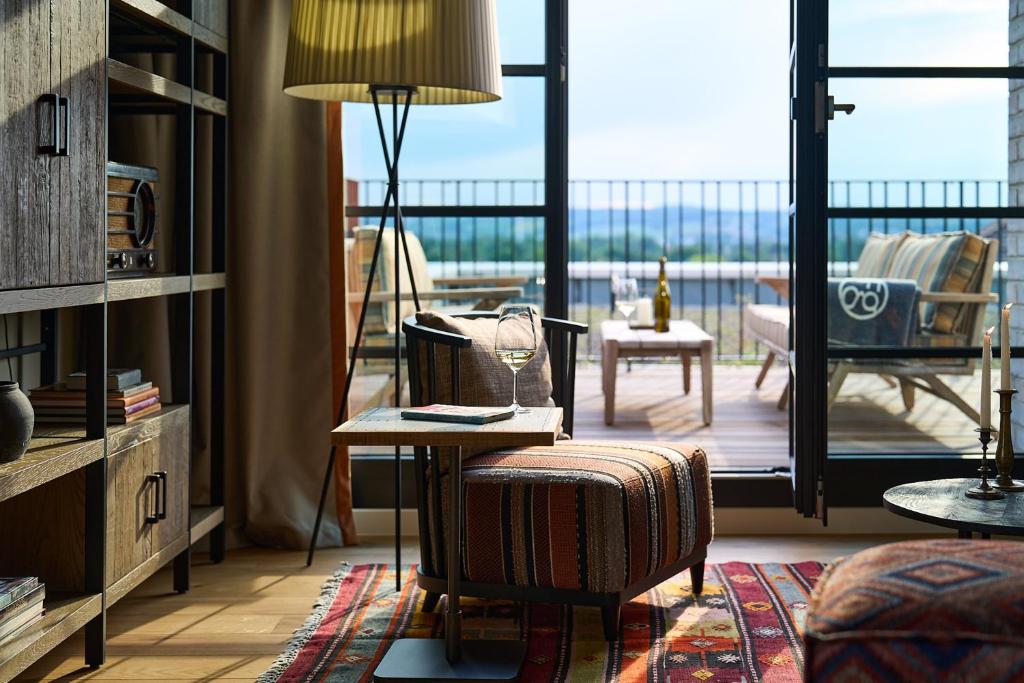 Arty and bohemian, this property is found in the Sartorius Quarter. A meeting place for creatives (by candlelight on Moorish-style floor couches), the former factory has been redesigned by Frank Kassner, in collaboration with Georg Rosentreter and Lina Freund. As such, industrial-chic reigns across the 123 bedrooms, with polished concrete, lattice windows, black steel and corrugated iron, offset by upcycled antiques, graffiti, burnt larch headboards, oiled oak floors, and original stone tiles from Italy. The East of Italy restaurant serves Mediterranean-meets-Levantine cuisine and the Weights & Measures bar provides beautifully presented signature beverages.