Captivating authenticity sum up the vibrant coastal town of Estepona. Found on the western side of the Costa del Sol, sheltered by the majestic Bermeja mountains, a wonderful, broad sandy beach, and a superb climate, Estepona has emerged as a desirable destination on the sun-drenched Mediterranean coast of Andalucia. The town has an attractive promenade, with an abundance of palms and flowers, and a delightful old town with authentic architecture, home to boutiques and restaurants. Visitors can choose from resorts on the coast and boutique properties in old town.
Kempinski Hotel Bahia Estepona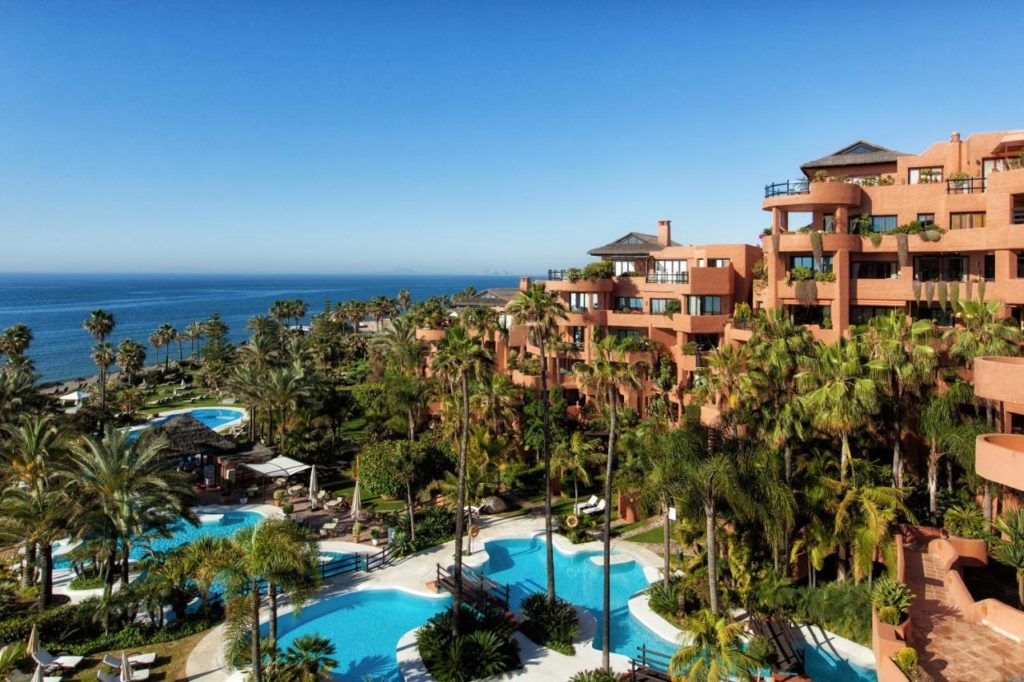 The Kempinski Hotel Bahia Estepona is considered to be one of the most elegant hotel resorts on Andalucía's western Costa del Sol. Found about 12km west of Marbella's Puerta Banús and close to the charming beachside town of Estepona, this 5-star gastronomic resort is where Kempinski sophistication meets the warmth of the Mediterranean. Kempinski Hotel Bahia Estepona offers a complete resort experience, with an excellent choice of guest rooms, junior suites, and exclusive rooftop suites for VIPs; a luxury spa; pools and gardens that reach down to the beach and sea; and a wealth of dining options within El Paseo del Mar.