An enticing mix of old-school glamour and urban grit with the added plus of year-round sunshine, it's no wonder Nice is a popular holiday destination. Perhaps the most attractive quality of this charming French city is however, that beautiful sea. The Mediterranean climate first made Nice a must-go destination in the 1700s when visitors would promenade along the stunning waterfront. The life and soul of this city is by the sea but delve further and discover an incredible Italian-French culinary culture, a rich and vibrant artistic history and a street life like no other. The Luxury Editor has sought out the best and most beautiful hotels in the area to make your seaside fantasies come true…
Hyatt Regency Nice Palais de la Méditerranée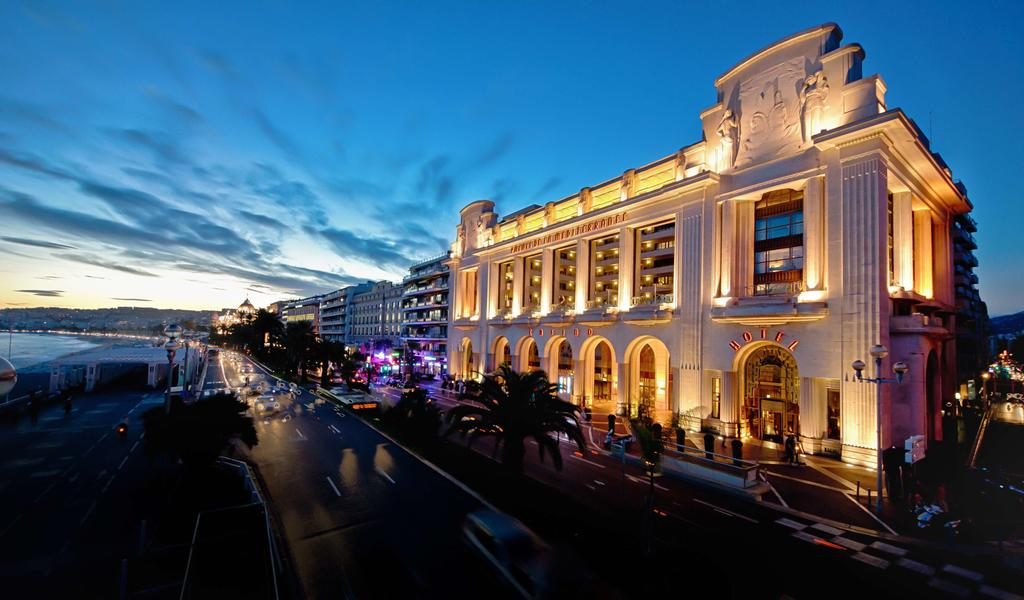 This hotel is one of Nice's best luxury vacation spots! Located in the heart of the French Riviera the hotel offers the very best that the Mediterranean has to offer. The hotel boasts amenities such as an onsite gym and business centre where guests can take care of important business while enjoying the splendid views of the Mediterranean sea. The restaurant serves dishes that are made using local ingredients and are prepared by the very best chefs, you can expect a five-star meal every time! After a long day, you can unwind and relax in the Turkish bath and sauna centre located in the hotel. With both, an outdoor pool and heated indoor pool on offer guests can enjoy swimming with the Bay of Angels as a backdrop.
Hotel le Negresco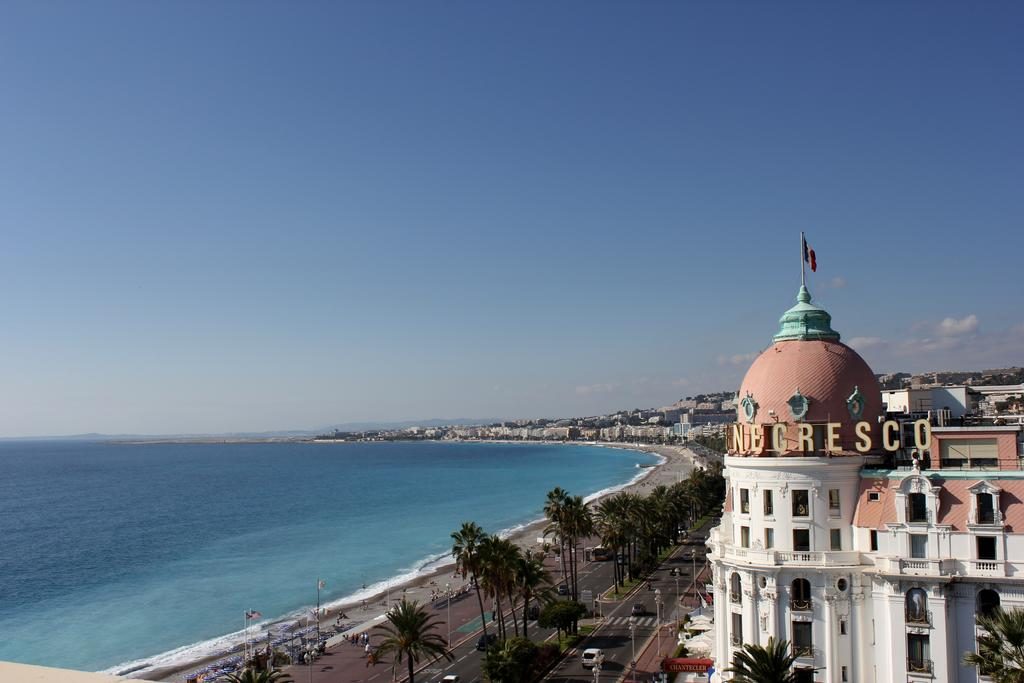 The Hotel le Negresco has been an iconic destination on the French Riviera for more than a century. The hotel boasts some of the best rooms that Nice has to offer and features trendy and modern yet elegant decor. You will be able to unwind and relax completely in the tranquil surrounds of this hotel as you overlook the Mediterranean sea from your suite. The hotel le Negresco has been a favourite spot of many artists and other famous people since its opening more than 100 years ago, you can stay in the same rooms as these people and experience the Louis XIV style decor of the exceptional suites which reminds of a time gone by.
Hotel La Perouse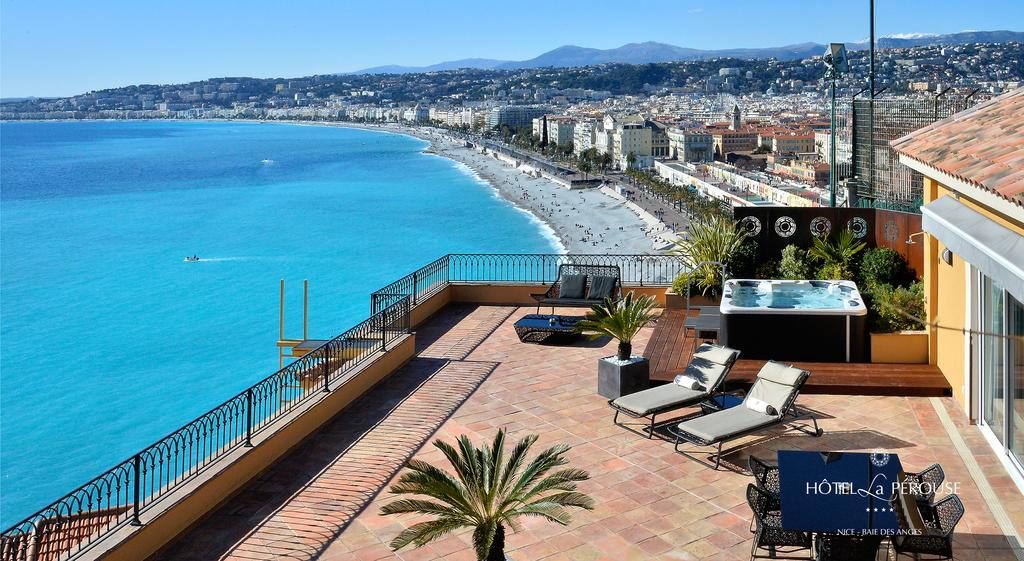 This hotel is a hidden jewel and can be found perched on a steep hill overlooking the bay of Angels and Nice. If you are looking for privacy and luxury the Hotel La Perouse is the destination for you. The building reminds of an old world manor house and welcomes guests with its warm tones and relaxed atmosphere. The hotel offers a wide range of amenities to its guest allowing you to forget about the world and relax. The outdoor heated swimming pool and relaxation area is a favourite of guests who want to soak up the warm Mediterranean sun. The on-site restaurant serves the very best French cuisine and comes highly recommended.
Palazzo Naiadi, The Dedica Anthology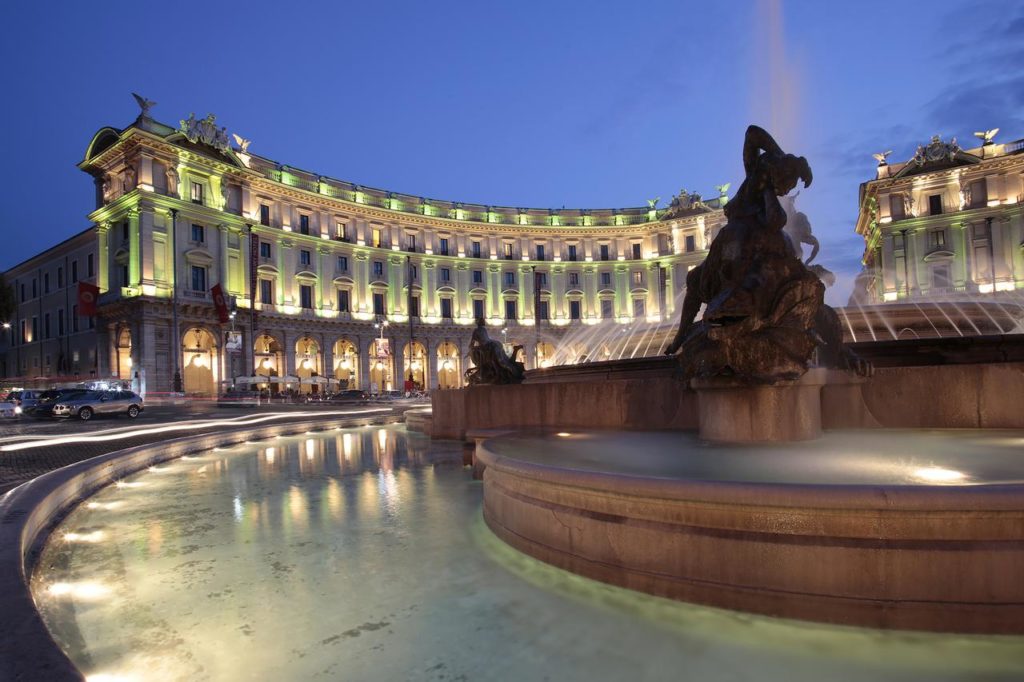 The Palazzo Naiadi is located in the heart of Rome and features old world charm mixed with the best that the modern world has to offer. Guest are treated to a range of amenities that will make any stay at this hotel worth remembering. The thermal baths of Diocletian are located close to the hotel and guests can visit the ancient thermal baths that have been enjoyed since the time of the Roman Empire. The hotel offers a personalised concierge service to guests and has 238 luxurious rooms to choose from. The restaurant located in the hotel is famous for its excellent Italian food. Visiting the Palazzo Naiadi will allow you to experience the passion of Rome from a luxurious and serene base.