The Leaning Tower is of course the landmark that draws so many to this riverside Tuscan city. But the cylindrical white-marble bell tower (which stands at 56 metres in height and has been leaning ever since its completion in 1372) isn't the only reason to come here. Smaller and therefore more manageable than its famous neighbour Florence – but easily accessible for a day trip – this friendly city has a fascinating history, oodles of culture and delicious food. The churches, cathedral and piazzas are stunning and Pisa is by the coast if you need a breath of sea air.
Grand Hotel Principe Di Piemonte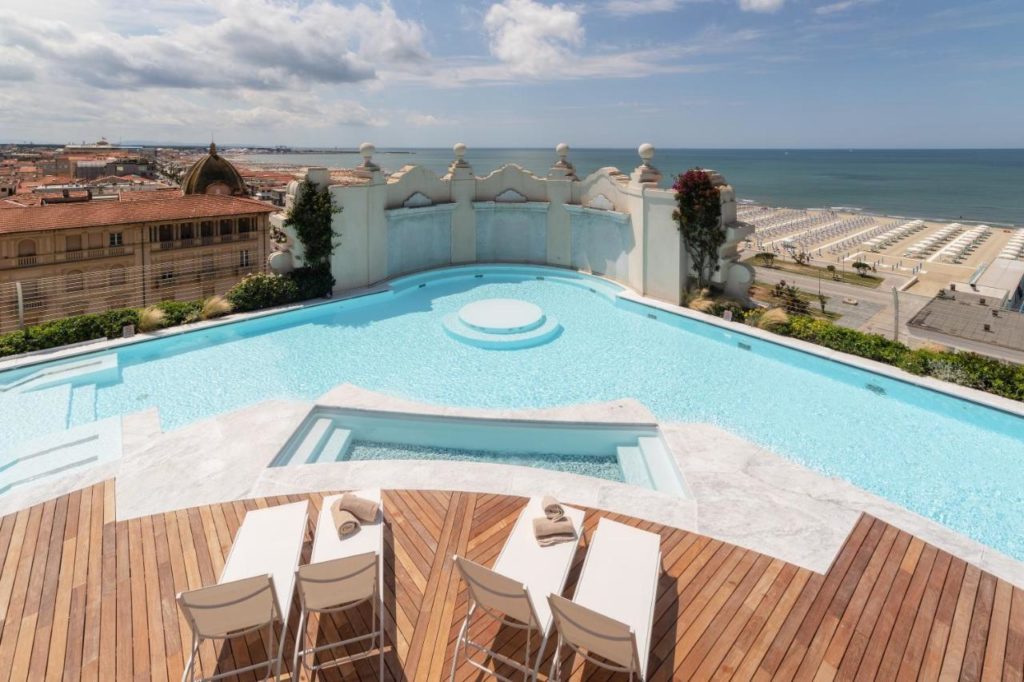 Boasting two Michelin stars, The Piccolo Principe is this establishment's destination restaurant and sits opposite the seafront. There's a further dining room, Maitò Viareggio, on the top floor. Both exude five-star elegance and tables are in demand. Located on Pisa's edge, on the coastal road, guests can combine a historic city trip and a lido break in one (those staying can use the exclusive Teresita Beach club with hotel service). Rooms and suites are neutral and simple, yet plush and deeply refined. The spa includes a Thermarium, Kneipp water-treading pool and Blue Sun tanning shower. The Grand Hotel Principe Di Piemonte also accepts feline/canine guests.
Principe Forte Dei Marmi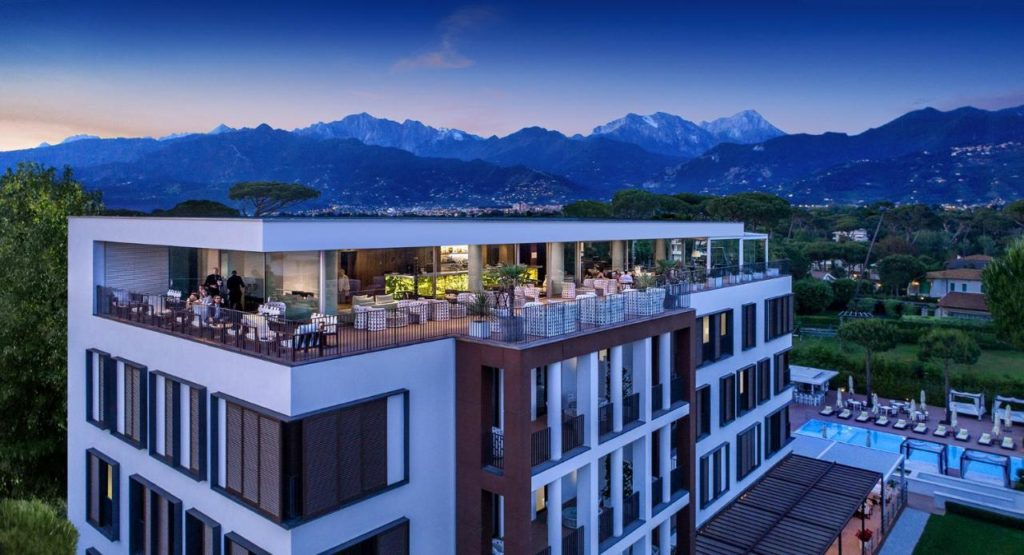 Located one street further back from the waterfront than the Grand Hotel, Principe Forte Dei Marmi provides guests with free bicycle hire to explore the party district of Forte Dei Marmi. The hotel itself is a sanctuary, however, perfect for dipping in and out of the fashionable local bars with live DJ sets. It's a large, gated property incorporating a serene spa with a hammam, cold lavender mist shower, Russian banya, cold mint storm and an indoor pool (in addition to the outdoor pool with comfy loungers). Italian designers have worked their chic magic with the 28 rooms and there are several sophisticated dining options, plus a sought-after rooftop bar – one of the most exclusive spots in the area.
Bagni Di Pisa Natural Spa Resort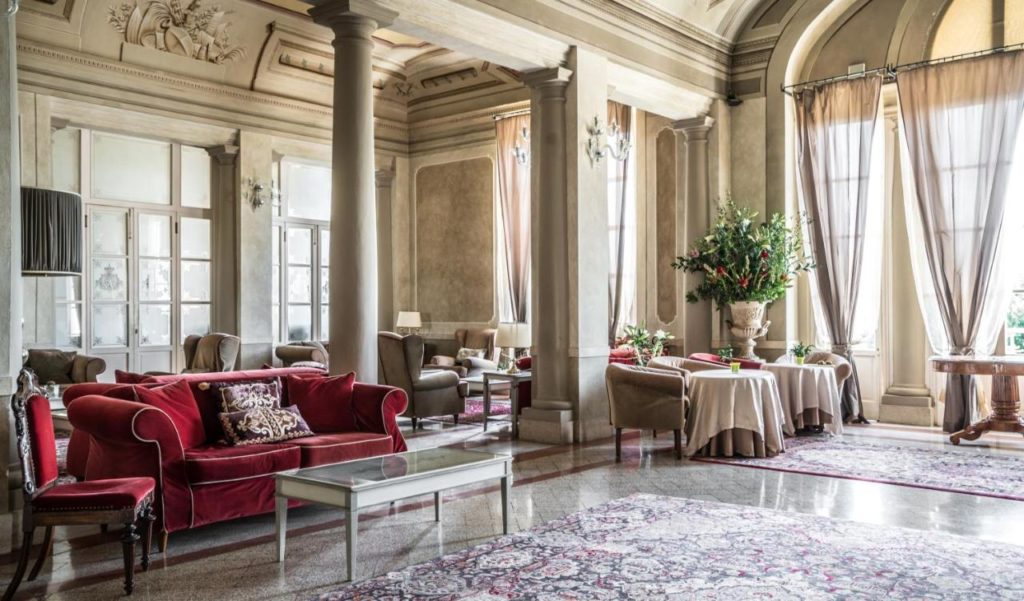 Featuring natural hot springs, Bagni Di Pisa is the resort for a sumptuous spa break in this part of Italy. Not only this but guests are afforded views of the city's main attraction and world wonder (the healthy eating restaurant has some of the best views in the building). The former home of the Grand Duke of Tuscany, the hotel has original frescoed ceilings and its 52 rooms are classically decorated, using traditional royal colours. Offering medi-spa and relaxing treatments, it also hosts holistic fitness classes and has a second alfresco restaurant named after Lord Byron.
Grand Hotel Portovenere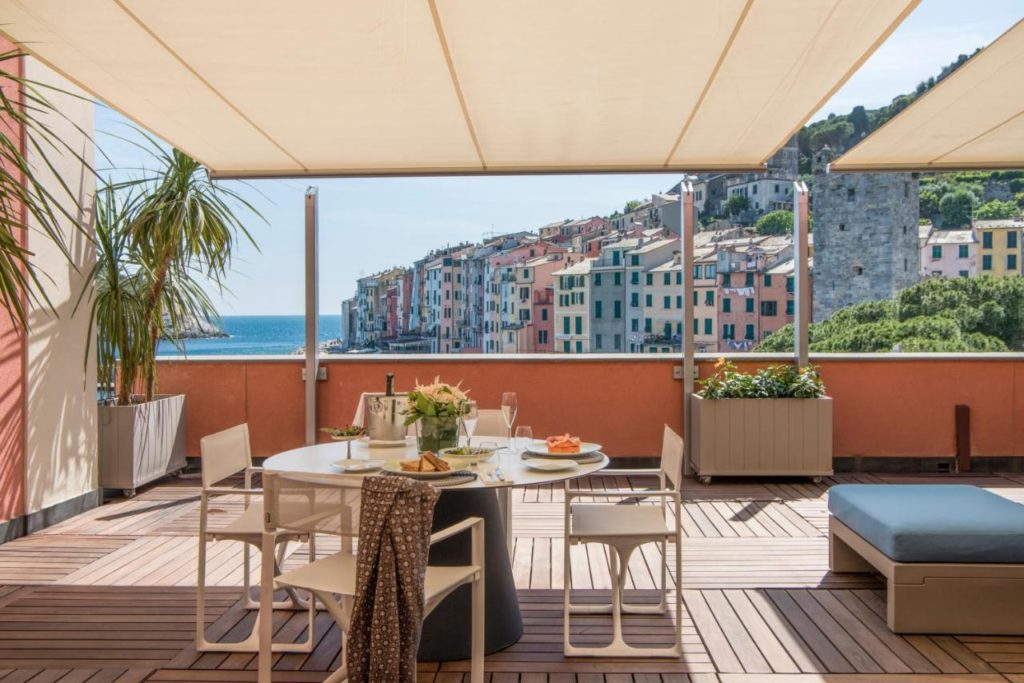 Those seeking more of an escape can stay a little further from the city, in this historic boutique property between Cinque Terre and the Ligurian Gulf of Poets. Back in the 17th century, the Grand Hotel Portovenere served as the Convent of San Francesco. Many of its original features have been preserved, with a creative, informal and elegant refurbishment bringing it into modern times. Looking out onto the marina and Porto Venere, the Grand Hotel's Palmaria Restaurant has a stunning verandah for a sun-soaked lunch or candlelit dinner with top-notch service.